What does 8M Pixel Camera mean?
8M Pixel Camera refers to a 8 Mega Pixel Camera. One megapixel refers to one million pixels. An 8M Pixel Camera will be an eight million pixrl camera. So is the higher the megapixel, the better the camera? Yes. The higher the megapixel, the greater the number of details you'll be able to see in a picture. In addition, Hikvision IP cameras comes with H.265+ compression technology, true WDR, IP and IK degrees or protection against water, dust and vandal are also available and many more features that will help improve the output recorded by the camera.
Hikvision 8M Pixel Camera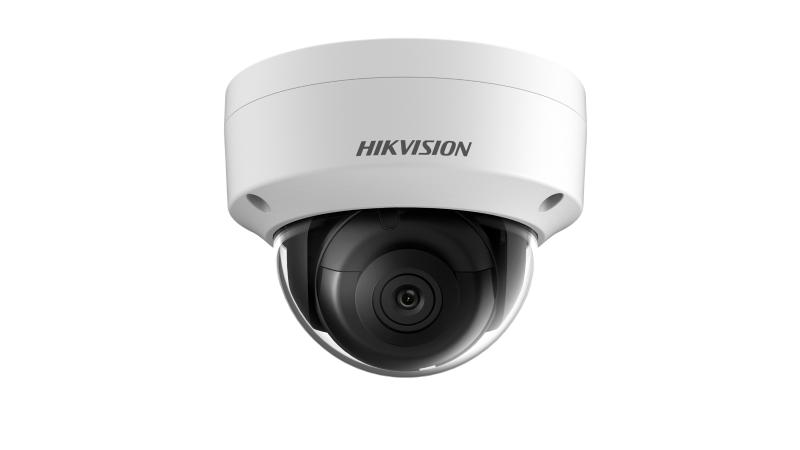 High quality imaging with 8 MP resolution
Efficient H.265+ compression technology
IP and IK degrees of protection for water, dust and vandal resistant
Audio and alarm interface available
IR distance to 100m
True WDR technology for clear imaging against strong backlight
SD card slot for expandable storage
Wireless network
Hikvision IP Solution
Easy Installation
Featuring Power-over-Ethernet (PoE) and preinstalled network cables, save time, space and money on cable installation.
Easy Connection
PoE Connection
The PoE Connection function helps connect cameras to PoE NVR without difficult IP configuration. Save electricity and data as they run on one single cable.
Quick Wi-Fi Connection
The Quick Wi-Fi Connection function ensures smooth and easy connection setup.
Auto Connection
The Auto Connection function makes Non-PoE NVR management easier than ever in just a few steps.
Easy Operation
High-Quality Imaging
Hikvision's IP Solution provides high-resolution IP cameras with smooth playback of HD video at full framerates.
Mobile App
Hik-Connect app allows remote viewing of live feed, playback, and alarm notifications on mobile device.
Fail-Safe Design
Automatic Network Replenishment (ANR) ensures that video footage gets saved on an SD card in case of network failure scenario. The footage will be return back to the NVR once the network recovers.
Easy Integration
Hikvision's IP solution is future-proof and easier to integrate with state-of-the-art
features powered by leading-edge technologies such as AI.
Easy Maintenance
Hikvision's IP Solution allows remote status check, upgrades, and maintenance over the Internet even when you are not on-site.